Find a destination photographer
How it works
When travelling around the world we often feel inspired by the many fascinating sights and sounds along the way. We are living in an age where technology allows us to capture images and video instantly with selfie-stick equipped smartphones and consumer grade digital cameras among other things. The results when using this technology can be adequate for many occasions, but would you trust it for capturing a significant event such as your wedding or anniversary abroad? A very important question to consider! Finding a pro wedding or event photographer in an unfamiliar city abroad can be a daunting task to say the least. At Wedgo we pride ourselves in making this daunting task a lot simpler. As we all know, planning a wedding abroad is an enormous task in itself. Wedgo will help you lighten the load by connecting you with a friendly competent pro photographer from our worldwide database. Why not hire a professional who is established in the city, or near the resort where you are planning to have your wedding or celebrate your anniversary? We invite you to read further to find out how it all works..
Select the dates and destination of your trip or wedding
You will receive a list of photographers serving this destination
Choose and contact one of the photographers to discuss details and book your photoshoot
The moments you treasure
in stunning photographs
Also need a videographer,
hair and make-up artist
or wedding planner?
French Polynesia
French Polynesia - Overseas collectivity and constituent country of France, located in the heart of the South Pacific.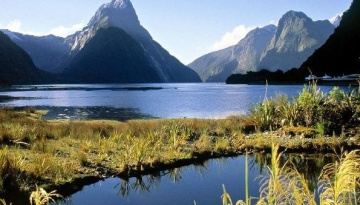 New Zealand
New Zeland is one of the three most beautiful countries in the World and that says it all!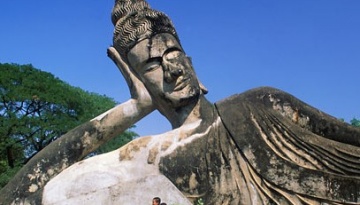 Laos
The waterfall is falling down like a scattering of diamond drops. The grand rocks and hills are covered with the trees and bushes. A peaceful backwater rounds a small house. You have...
Do you want to travel around the world?
Wedgo will help you to find client at any destination in the world if you are a professional photographer, videographer, hair&makeup artist or a wedding planner. Work&travel with Wedgo
new clients a day find a photographer on Wedgo
69
requests from travellers
today on Wedgo
Looking for a photographer in Cuba
Helllo, I and my boyfriend coming in CAYO CUBA MAY 6 , and go home MAY 28, and we want buy couple photoshoot ir hotel area, in beach, with sea, palm.. Or you can help for us? and how much is...
Looking for a photographer in France
Bonjour. I'll be in Courchevel on dates listed (i know it's miles away from Paris) what are the rates as it'll be my birthday on 3rd Feb ....Regards...
Looking for a photographer in Maldives
I need to make a video session
Looking for a photographer in Greece
Hi, I wanted to have a short and simple photography session in santorini with my fiancee in May 2018, Please kindly provide pricing and packages info. thank you....
Looking for a photographer in Maldives
Hi pls let me know if someone of you will be available on 22nd in Maldives and your prices
Looking for a photographer in Maldives
Hello Dear, im Hüseyin from Turkey We will come maldives for honeymoon in august (fihalhohi island) we want honeymoon photos only 30-50 exposure in usb, maybe we together pay time...
Looking for a photographer in Seychelles
We are due to marry on 22/08/2019 in Mahe and wondered what the costs would be for wedding photos? It is just the two of us and we would love to capture all special moments of the day and possibly...
Looking for a photographer in Maldives
I am traveling to Maldives for honeymoon want a professional photographer, could you please quote me the price
Looking for a photographer in Maldives
Simple and straightforward..we are planning our honeymoon in Maldives in April of 2018. We are looking for a photo shoot to save memories. The dates are tentative and will be conformed...
Looking for a photographer in Maldives
Hi My fiance and I are planning to go Maldives in March next year for a 4 days 3 nights holiday. I'm wondering if i should take this opportunity to do our pre-wedding photoshoots. I just...
Looking for a photographer in Seychelles
Hello. My boyfriend and I are planning our wedding on Seychelles (La Digue) on 21th of April, I'm wondering if someone of you going to be there and could you provide me with your wedding...
Looking for a photographer in Mauritius
Hello, Looking for someone available on the 8th/9th/10th June. I can provide further details once you confirm you are free thanks Nisha
Looking for a photographer in Iceland
Hi How much do you charge for 3 hr all inclusive photography in Iceland Búðir for an elopment wedding for 2. Thank you
Looking for a photographer in Mauritius
Hi I am looking for a photographer as I am interested in doing a couple shoot during my vacation. Kind Regards. Aasiyah
Looking for a photographer in Iceland
Hi, me and my boyfriend are getting married in December but we want to do some nice photos in July next year in Iceland, how much would be a packet with nice places? Thank you....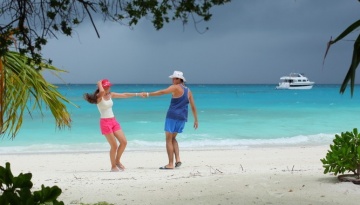 The best 10 wedding resorts of the world
The best 10 places for a destination wedding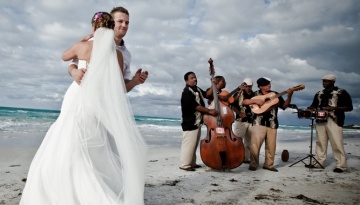 A destination wedding: how to register a marriage in another country?
Destination weddings become more and more popular today. A wedding in another country is an opportunity to combine a romantic honeymoon with an unusual wedding ceremony in a beautiful...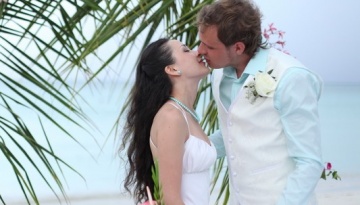 How to find a destination photographer and videographer?
Document the memories of your destination wedding in beautiful photos and video for the rest of the life is a complex and responsible task. Let's try to figure out how to find and choose...