Find a destination photographer
How it works
When travelling around the world we often feel inspired by the many fascinating sights and sounds along the way. We are living in an age where technology allows us to capture images and video instantly with selfie-stick equipped smartphones and consumer grade digital cameras among other things. The results when using this technology can be adequate for many occasions, but would you trust it for capturing a significant event such as your wedding or anniversary abroad? A very important question to consider! Finding a pro wedding or event photographer in an unfamiliar city abroad can be a daunting task to say the least. At Wedgo we pride ourselves in making this daunting task a lot simpler. As we all know, planning a wedding abroad is an enormous task in itself. Wedgo will help you lighten the load by connecting you with a friendly competent pro photographer from our worldwide database. Why not hire a professional who is established in the city, or near the resort where you are planning to have your wedding or celebrate your anniversary? We invite you to read further to find out how it all works..
Select the dates and destination of your trip or wedding
You will receive a list of photographers serving this destination
Choose and contact one of the photographers to discuss details and book your photoshoot
The moments you treasure
in stunning photographs
Also need a videographer,
hair and make-up artist
or wedding planner?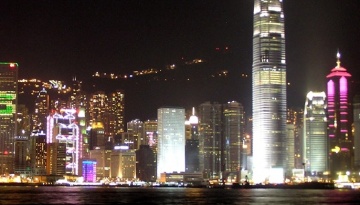 Hong Kong
"A place where east and west meet", "Fragrant harbor", and "Dream city" – you can hear all of these expressions when someone talks of Hong Kong
Dominica
Dominica, Commonwealth of Dominica - a state in the same island of the Lesser Antilles in the Caribbean Sea. To the north-west of Dominica Guadeloupe located to the south-east - Martinique....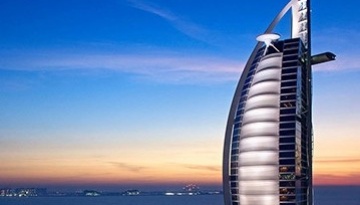 United Arab Emirates
The United Arab Emirates, often referred to as the U.A.E, is a federation of seven emirates on the eastern side of the Arabian peninsula, at the entrance to the Persian Gulf. It has coastlines...
Do you want to travel around the world?
Wedgo will help you to find client at any destination in the world if you are a professional photographer, videographer, hair&makeup artist or a wedding planner. Work&travel with Wedgo
new clients a day find a photographer on Wedgo
89
requests from travellers
today on Wedgo
Looking for a photographer in Seychelles
Hello, We are getting married on May 26th at South Korea. After wedding ceremony at Seoul, we are going to Seychelles for honeymoon. We want to check if you are available at one day...
Looking for a photographer in Indonesia
Hi, I am traveling with my husband to Bali. I want to capture some memories through pictures. We are planning to take pictures on October 5th in UBUD. Please let me know your pricings....
Looking for a photographer in Maldives
Hello, Me and my future husband are planning to have a photo shot session prior to our wedding in the Maldives this September. We were wondering about the price for such session. In...
Looking for a photographer in Italy
We are having the wedding in rome the 22nd of June 2018. We are looking for a photographer for the day. Best regards, Niina Kokko
Looking for a photographer in Greece
Hi there! My husband and I are coming to Santorini in early June, and we would LOVE to do a couples photoshoot while we are there. We have been married for 2.5 years, but we have never been...
Looking for a photographer in Croatia
Hi there, My fiancé Luka and I live in South Africa. Lukas family is from Korcula and we are getting married there on 3rd September this year. Please will you get back to me regarding your...
Looking for a photographer in Maldives
Hi. I am negin. I am travel blogger. I will be traveling to Maldives in may and I need a help to take good pictures in maldive for my blog post. And share my positive experiences with my followers....
Looking for a photographer in Seychelles
Hello, we will have our wedding on 17.9. on La Digue Island. Looking for a photographer. Betty.
Looking for a photographer in Mauritius
Me and my partner will have wedding this year 18.8.2018 in Mauritius. I am wondering taking pictures there? And how much does it cost for the wedding photography? Have a lovely day....
Looking for a photographer in Portugal
Hello! We are looking for a photographer to help us capturing the most special moments of our wedding, which will take place in the Hotel da Montaha, in Pedrogao Pequeno, Portugal,...
Looking for a photographer in Indonesia
We're heading to Bali and I was keen to buy my partner a sexy photo shoot. We're both in marketing so have a good idea of what we want, but we're certainly not photographers. It might be...
Looking for a photographer in Indonesia
Hi there, I am planning my wedding for June 8th, 2019. On Gili Meno. Please confirm availabilities and send your packages. Please confirm if travel and accommodation is required...
Looking for a photographer in Seychelles
We are planning a honeymoon in seychelles island. What is the cost of a photoshoot on the island ? How long does a typical photoshoot session last ? Do you have examples of photos of couples...
Looking for a photographer in Philippines
Hello, I'm looking to do a photo shoot for two people in El Nido August 22nd. My wife and I will be going on a boat tour and want to take some pictures of our tour. Please let me know rates....
Looking for a photographer in Indonesia
Prewedding shoot. Prefer natural and romantic. Prefer beach shoot. What are ur charges and do u provide transportation ?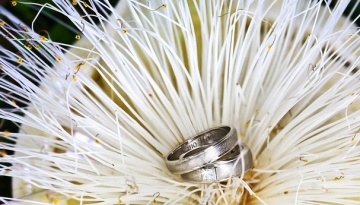 A destination wedding or a touch of a dream
Close your eyes for a moment and imagine the best, the dearest and the greatest day in your life - a day that will join your love and feelings forever! This day is just for you both and it deserves...
Wedding traditions
Wedding traditions in different places of our planet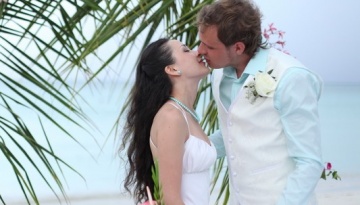 How to find a destination photographer and videographer?
Document the memories of your destination wedding in beautiful photos and video for the rest of the life is a complex and responsible task. Let's try to figure out how to find and choose...