Find a destination photographer
How it works
When travelling around the world we often feel inspired by the many fascinating sights and sounds along the way. We are living in an age where technology allows us to capture images and video instantly with selfie-stick equipped smartphones and consumer grade digital cameras among other things. The results when using this technology can be adequate for many occasions, but would you trust it for capturing a significant event such as your wedding or anniversary abroad? A very important question to consider! Finding a pro wedding or event photographer in an unfamiliar city abroad can be a daunting task to say the least. At Wedgo we pride ourselves in making this daunting task a lot simpler. As we all know, planning a wedding abroad is an enormous task in itself. Wedgo will help you lighten the load by connecting you with a friendly competent pro photographer from our worldwide database. Why not hire a professional who is established in the city, or near the resort where you are planning to have your wedding or celebrate your anniversary? We invite you to read further to find out how it all works..
Select the dates and destination of your trip or wedding
You will receive a list of photographers serving this destination
Choose and contact one of the photographers to discuss details and book your photoshoot
The moments you treasure
in stunning photographs
Also need a videographer,
hair and make-up artist
or wedding planner?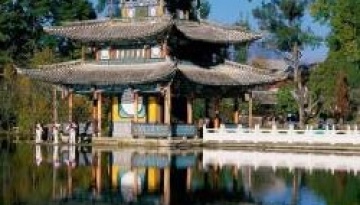 China
China. It seems that photos of snow-covered peaks have special power but if you go there in reality?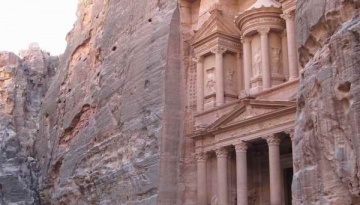 Jordan
Modern Jordan is a country that hypnotizes with its beauty and charms with its contrast landscapes. There are fertile valleys full of life and colours and grand silent canyons...
Dominican Republic
We haven't seen the President's speech but we're quite sure that he dances while he speaks
Do you want to travel around the world?
Wedgo will help you to find client at any destination in the world if you are a professional photographer, videographer, hair&makeup artist or a wedding planner. Work&travel with Wedgo
new clients a day find a photographer on Wedgo
65
requests from travellers
today on Wedgo
Looking for a photographer in Iceland
Delivered hello, my husband and I have been married for 2.5 years and are going to Iceland for our 3rd anniversary in may 2018! I am looking for a photographer to capture this for us....
Looking for a photographer in Maldives
Greetings from Mamtaj Travel Dear Sir/Ms we are a travel agency in malaysia. We will be conducting a package tour to maldive for 4 days 3 nights from 19 to 22 January 2018 of 30-60...
Looking for a photographer in Barbados
Greetings I'm Looking for a photographer for my wedding. Please advise Thank you!
Looking for a photographer in Indonesia
Request for an engagement shoot for at least 3 hrs in Ubud, Bali
Looking for a photographer in Greece
Hi we are thinking to spend our honeymoon in Greece, and we are looking for a photographer. how much would cost per day? thanks
Looking for a photographer in France
Bonjour. I'll be in Courchevel on dates listed (i know it's miles away from Paris) what are the rates as it'll be my birthday on 3rd Feb ....Regards...
Looking for a photographer in Maldives
We are a group of 5 cousins who will be in Maldives around Feb third week of 2018. We are looking for someone who can click some pics of all of us.
Looking for a photographer in Thailand
Hello, i am looking to have a small wedding.. Just the 2 of us. No guests. We are looking for May 2018 ..maybe May 5th. I knkw its still far but I want to see my options and it's possible to plan...
Looking for a photographer in Sri Lanka
I am Holidaying with family in tangalle , Sri Lanka from the 15th-19th of jan. I am looking to get a family photoshoot done with my 3 year old & 5 year old children . Please get back to me...
Looking for a photographer in France
Hello, Me and my husband are planing to go to paris in our honeymoon. I just want to know what are the packages and prices for an ourdoor photography. Thank you for your time...
Looking for a photographer in Maldives
I am traveling to Maldives for honeymoon want a professional photographer, could you please quote me the price
Looking for a photographer in Cuba
Helllo, I and my boyfriend coming in CAYO CUBA MAY 6 , and go home MAY 28, and we want buy couple photoshoot ir hotel area, in beach, with sea, palm.. Or you can help for us? and how much is...
Looking for a photographer in Sri Lanka
We are group of 6 girls travelling to sri lanka in first week of march for a friends bachelorette. We are looking for somebody who can do a portfolio pre wedding shoot for us and help creating...
Looking for a photographer in Maldives
I need a photographer
Looking for a photographer in Mauritius
Hello, Looking for someone available on the 8th/9th/10th June. I can provide further details once you confirm you are free thanks Nisha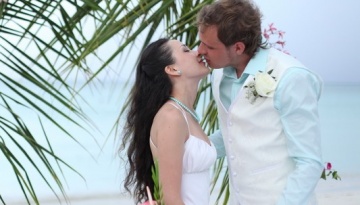 How to find a destination photographer and videographer?
Document the memories of your destination wedding in beautiful photos and video for the rest of the life is a complex and responsible task. Let's try to figure out how to find and choose...
Choosing a wedding dress for a destination wedding
Choosing a wedding dress for a destination wedding - advice from a professional designer.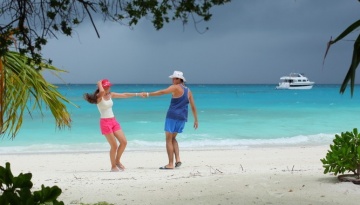 The best 10 wedding resorts of the world
The best 10 places for a destination wedding