Find a destination photographer
How it works
When travelling around the world we often feel inspired by the many fascinating sights and sounds along the way. We are living in an age where technology allows us to capture images and video instantly with selfie-stick equipped smartphones and consumer grade digital cameras among other things. The results when using this technology can be adequate for many occasions, but would you trust it for capturing a significant event such as your wedding or anniversary abroad? A very important question to consider! Finding a pro wedding or event photographer in an unfamiliar city abroad can be a daunting task to say the least. At Wedgo we pride ourselves in making this daunting task a lot simpler. As we all know, planning a wedding abroad is an enormous task in itself. Wedgo will help you lighten the load by connecting you with a friendly competent pro photographer from our worldwide database. Why not hire a professional who is established in the city, or near the resort where you are planning to have your wedding or celebrate your anniversary? We invite you to read further to find out how it all works..
Select the dates and destination of your trip or wedding
You will receive a list of photographers serving this destination
Choose and contact one of the photographers to discuss details and book your photoshoot
The moments you treasure
in stunning photographs
Also need a videographer,
hair and make-up artist
or wedding planner?
Scotland
There is no need to be a master in photography to take a marvelous picture of local landscapes because the light in Scotland is peculiar.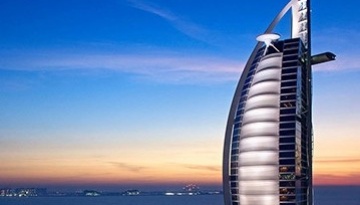 United Arab Emirates
The United Arab Emirates, often referred to as the U.A.E, is a federation of seven emirates on the eastern side of the Arabian peninsula, at the entrance to the Persian Gulf. It has coastlines...
Czech Republic
Czech Republic is a country of beer, medieval castles and weddings
Do you want to travel around the world?
Wedgo will help you to find client at any destination in the world if you are a professional photographer, videographer, hair&makeup artist or a wedding planner. Work&travel with Wedgo
new clients a day find a photographer on Wedgo
86
requests from travellers
today on Wedgo
Looking for a photographer in Maldives
I need to make a video session
Looking for a photographer in Swaziland
Here is an inquiry to the cost of a day wedding event in Manzini, Swaziland. Services desired include a video coverage and photography.
Looking for a photographer in France
We are having a small wedding of 30 at a hotel in Beauvallon, Grimaud, France on Tuesday 12 June,and wondered your availability to do some photographs and videography. It would only...
Looking for a photographer in Maldives
Hello everybody We are planing to take our wedding pictures in maldives. We dont know much about the resorts and where would be the best and reasonable price we want to have pictures...
Looking for a photographer in Portugal
Hello! We are looking for a photographer to help us capturing the most special moments of our wedding, which will take place in the Hotel da Montaha, in Pedrogao Pequeno, Portugal,...
Looking for a photographer in Cyprus
Gia sas. Tha ithela Mia prosfora gia Mia fotografisi? Tha kanoume tin vaftisi tis koris mou stin papho stis 29.4.2018 k tha ithela perisoteres plirofories. An ginete Na mu stilete...
Looking for a photographer in Indonesia
We plan our honeymoon in bali on 7 may please send your packages
Looking for a photographer in Dominican Republic
I will visiting on vacation to Sosua May 31, june 5. i very interested in doing a swimsuit or fitness photo shoot. Could you forward any of your packages and photo links...
Looking for a photographer in Seychelles
Hi I am planning to visit Seychelles and would like to take some pictures during my visit.
Looking for a photographer in Indonesia
Hey, we are planning our wedding for 15th September 2019 in Keramas at the Komune Resort and are wanting to source a good photographer/s to cover our special day. At present we are needing...
Looking for a photographer in Maldives
Hi We are interesting on prewedding shooting. We plan to make it on Meeru Resort. May I have more details on packages. Thank you. Best Regards, Ivy...
Looking for a photographer in Greece
Hi I am Marta and gonna get married on May'18. For my Honeymoon I am planning to travel to Crete. I am looking for photographer for photo session either in Crete or in Santorinii ( we can...
Looking for a photographer in Indonesia
Hi Iam Heo from Korea! I would like to take a prewedding photoshoot in Bali. I want to visit 2-3 locations for photoshoot! How about a day prices? Thanks!...
Looking for a photographer in Indonesia
Hi there, I am planning my wedding for June 8th, 2019. On Gili Meno. Please confirm availabilities and send your packages. Please confirm if travel and accommodation is required...
Looking for a photographer in Maldives
How much is your photo & video services for PRE DEBUT SHOOT?
How should you choose a dress for a wedding on the beach?
What is common for a wedding in Cuba, a symbolic ceremony in Bali and a romantic photosession or videosession in Maldives? Answer: they are united by the question: "What a wedding...
Wedding traditions
Wedding traditions in different places of our planet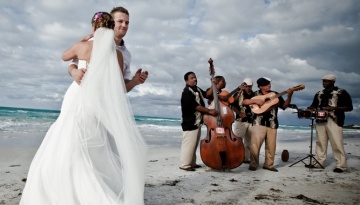 A destination wedding: how to register a marriage in another country?
Destination weddings become more and more popular today. A wedding in another country is an opportunity to combine a romantic honeymoon with an unusual wedding ceremony in a beautiful...