Brides & Grooms - Wedding Photography
Photographer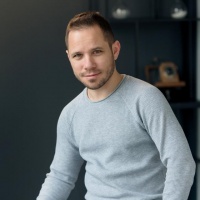 Elegant I Dynamic l Awarded

Pre-Wedding photoshoot start price: 450 Euro

Wedding Photography start price:
1800 Euro

We are available for worldwide! Let's contact us for the details!
Wedding photoshoot in Budapest
We took Dominika & Ronald's emotional wedding in the countryside of Hungary. That was really beautiful and emotional with fantastic people. We loved it very much!
A few days later shot these pictures like a post-wedding photoshoot in Budapest at the afternoon of that beautiful day. We like these two how they can look at to each others. We tried to make all of these situations to naturally, despite of the flash lights which made these pictures so exciting. We like the cleaned elegant pictures. We enjoyed it!