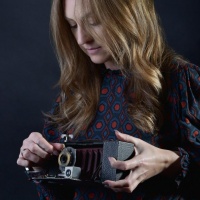 We are Available for the Destination Wedding Photoshoot & Drone Aerial shoots in Iceland, Greece ( Santorini, Crete, Mykonos, Milos ), Seychelles and Worldwide. We providing the professional photography, video, styling, dresses & accessories.
High quality & RAW photos only!
A yacht proposal in Chania
Rachael from Austin Texas was longing to propose to her best friend, Greek origin Sophia. She reached out to us to help design the dream proposal during their stay in beautiful Chania, Crete in mid-October. Rachel mentioned how Sophia adores Greece, the crystal-clear waters and boats and sunsets, so a wedding proposal on a private yacht at golden hour was absolutely ideal.
I was presented as photographer as a part of the cruise 'package' and crew member.
When it was time to propose, Rachael led Sophia to the front of the boat which we had secretly decorated.
The proposal was captured as Sophia "Said Yes!'' and it was a beautiful moment for everyone! The couple continued the photoshoot, popped the champagne and indulged in all the delicious desserts.
The couple came around following their photo shoot and it was a wonderful moment capturing their expressions and emotions.

Congratulations to Rachael & Sophia on their beautiful engagement!