Orchid Studio
Photographer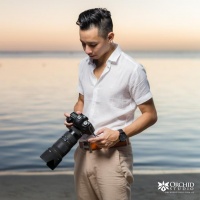 Orchid Studio is one of the most highly sought-after wedding media production studios in Mauritius and the Indian Ocean.

Our crafted photographs and films tell stories about people and their emotions.
We capture and document authentic and decisive moments in time, and transform them into timeless mementos.
Based in Mauritius, we love to travel.
Talk to us!
Preskil Resort :: Mauritius Beach Wedding Highlights video
Arie + Angelique :: Preskil Resort :: Mauritius Watch in HD. | An Orchid Studio Half Day Photo + Video Package with Drone add-on. Orchid Studio - Crafted With…

Romantic relationships are the spice of life, they make us feel alive in a way that nothing else can. Genuine romance exists when two people show that they care for each other through small acts of love and affection. We feel loved and cared for when we know that our significant other is thinking about how to give us the most pleasure. Romance is the key to keeping the sparks flying. Without it, any relationship will soon lose its shine.