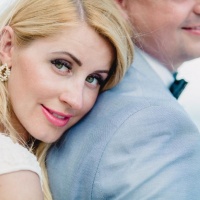 As a deep lover of pastel look,airy style,soft color and natural light my
photography reflect what my heart leans for.
I have recently been asked what is the most important component in my photography,
I consider that emotion is everything.
Dirk & Claudia Trailer
The fact that Claudia, a professional model chose to pose behind our lens reinforced the feeling that we are on the right track.
All our efforts to always render services of the best quality and to take care of every detail were definitely not meaningless. Wedding photographer in Mauritius.