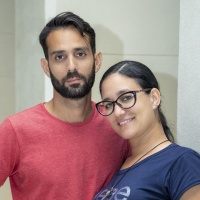 We are a couple of photographers, lovers of photography as a form of human expression, our work is aimed at documentary photography in order to capture the best moments of our clients' vacations.
Thank you. Your review has been sent
Event date: June 16, 2021
Services: Photography, Videography
Destination Cuba
Lamfor studio photographers made this experience totally unique for us. They were very patient and guided us through the day with complete professionalism. They knew how to recreate exactly what we wanted and made us feel very comfortable in a memorable day. If you are in Havana and interested in taking unique memories Natasha and Adrian know exactly what costumers need. Highly recommended!!
August 20, 2021