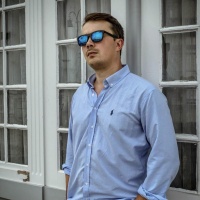 I am Artist, who capture your emotions and special moments in life.
Best moments of your life
I am very glad to present my current work at this place. These photos are the collection of different locations and different stories with different couples. I always try to match beautiful, classical postures in a creative way. Offcource, I pay big attention to communication with my couples. I design the whole shooting as a special moment for you. We will create another beautiful story in your relationship. This story I will save for you in the shape of photographs. I am looking forward to hearing from you next time.