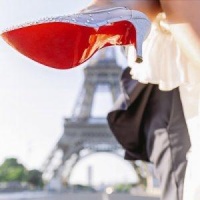 Luxury portrait & event photography based in Paris. It's principal photographer, Cengiz, was named a Top 10 photographer in America by the WPJA; his aesthetic is inescapable and in high demand for discerning brides, luxury event planners, and authoritative industry publications. Services include Paris proposals (#1 in the world for luxury proposals), engagements, weddings, elopements, pre-wedding
Thank you. Your review has been sent
Event date: March 26, 2019
Services: Photography
Destination Paris (France)
PERFECTION! I don't think there are enough words to describe how incredibly talented Cengiz and his team are. We were referred to Cengiz by a family member who used Adagion Studio during his Paris proposal. After falling in love with those pictures, my husband and I reached out to Cengiz in the hopes of having him capture our babymoon in Paris. We have worked with a lot of photographers before and this experience has by far been the most amazing and memorable. Leading up to the photoshoot all our questions were responded to promptly and professionally. Being from Toronto, the process of booking a photoshoot in another country couldn't have been more seamless. Hats off to the Adagion Studio team for this! For the photoshoot itself ...wow, just wow! From the moment you meet Cengiz his passion for photography and capturing the most breathtaking, memorable images is apparent. He provides the best tips and direction during the session, which clearly translate across in his final product. He maximizes every second and takes the time to get to know the people he is shooting and what is important to them. We shot in mid-morning and received our pictures that evening ...talk about speed! I could go on and on about how incredible Cengiz and the Adagion Studio team are, but I'll end this review by saying that I could not recommend a better photographer to capture your special moments. The final images we saw are beyond insta-worthy; they're intimate, high-fashion, chic and evoke so much emotion. Highly, highly recommend!
March 29, 2019
Event date: March 25, 2019
Services: Photography
Destination Paris (France)
There are literally no words to describe how amazing our experience was with Cengiz and Andrea. Having this be a surprise engagement photo shoot for me I had no time to plan or even think about how I wanted the pictures to be, but working with Cengiz and Andrea made the experience effortless. From Cengiz planning each photograph perfectly to a Andrea being extremely attentive to assisting my Fiancé and I, the whole experience was more than amazing. I can not recommend Cengiz and Andrea enough. Not only did the photographs come out PERFECT but the experience was more than I could have ever imagined. Thank you both dearly from the bottom of my heart, you made this experience so special to us!
March 26, 2019
Event date: March 14, 2019
Services: Photography
Destination Paris (France)
Amazing experience! Cengiz and his team did a masterful and wonderful job, communicated quickly and helpfully throughout the entire process, and pulled out so many extra stops to make sure everything was absolutely perfect. Highly satisfied by this professional and wonderful experience.
March 16, 2019
Event date: February 16, 2019
Services: Photography
Destination Paris (France)
Cengiz was very detailed in his emails. He made himself available via phone, WhatsApp, and email, if we needed to chat. He also gave his honest and professional opinion on what locations would work for the ceremony and photo shoots. Cengiz was friendly and thoughtful. He was willing to take a challenge and photograph us at the Musée D'Orsay. He looked for the right locations and was patient when we didn't stand in the poses correctly. He was very encouraging and gave us praise through out the shoot. I, nanci, felt like a celebrity having two men taking pictures with f us for our elopement and the other shoots. The poses were romantic, out of the ordinary, elegant, and captured the love Isaac and I have for each other.
February 23, 2019
Event date: February 03, 2019
Services: Photography
Destination Paris (France)
I heard about Kiss Me In Paris from my future father-in-law. He recommended them shortly after I asked to marry his daughter — and I'm so glad he did! Right from the get-go and my initial email inquiry, the team were informative, responsive, and incredibly impressive. I already had a fairly clear idea of what I wanted — the team were very helpful and they ensured that my ideas came to life. For the day I was offered a slot with Cengiz as my photographer. He made the whole experience of the shoot so much more enjoyable; and though emotions were running high after the proposal, he expertly coached us through it and calmed both myself and my fiancée down. He really thought of everything, from lighting to locations to posture. The photos came out even better than I expected, and there were so many of them to choose from. I really can't thank him enough — both for sharing our special moment with us, and for leaving us with memories that will last a lifetime. I cannot recommend both him and Kiss Me In Paris highly enough.
February 04, 2019
Event date: January 18, 2019
Services: Photography, Videography, Hair&beauty, Wedding planning
Destination Paris (France)
The best team you could ever find. ADAGION/KISS-ME-IN-PARIS is the dream team for anyone who wants the very best in planning a proposal in Paris and having that plan executed with laser accuracy and professionalism. Cengiz and Chantelle is the power team. The former a world class photographer and the latter a perfectionist proposal planner and organiser. My proposal started when I was in Malaysia planning over the phone, emails and WhatsApp. Despite the time difference, we were able to hatch together a plan for an epic proposal surprise. Arriving in Paris, I was not at all worried. I felt safe and I felt I was in good hands. All I had to do was to focus on my then girlfriend (now fiancé) and have a good time. Even when we massively changed big details of the plan a day before the set date, Chantelle and team were totally in control and took immediate action to make sure I was happy and that I was truly comfortable with the plan. Rarely you will find a team that would be able to cope with major changes last minute this perfectly. They prioritised me and Jane and they made sure nothing was left to chance when it came to my peace of mind and preferences. On the day of the shoot, Cengiz and Brad played their part so well, you would agree they probably have an acting career on the side. The surprise proposal was executed flawlessly and throughout the rest of the photo shoot, Cengiz and Brad knew everything they needed to create the most comfortable and beautiful photographs and motion picture even at 1 degree Celsius. They made sure nothing of ours was stolen and they had everything under total control. Cengiz's mastery over the entire process is exceptional and deserves recognition and special mention. He is a true master of his craft. Yet he manoeuvred around with such humility and friendliness. I now know why everyone wants Cengiz as their point man in a photo shoot. I will be very tempted to engage his services again for my pre-wedding photoshoot and work with him in even greater detail. That's how much I trust him now. I have seen the pre-edited photos. They blew me away. Instant classic. ADAGION/KMIP you are extraordinary. Thank you from the bottom of our hearts. Kevin and Jane.
January 23, 2019
Event date: December 22, 2018
Services: Photography
Destination Paris (France)
Cengiz and his team from KMIP were amazing! They made us feel comfortable on our most important day which has been great given the stress we had before (cancelled flights, plans weren't going the way we/I imagined). Cengiz was very flexible on adapting to our schedule and this is very appreciated. His professionalism and passion for photography are at the highest level :). The photos looks amazing even without any edits. That said, once more congratulations to Cengiz and his team for doing such an excellent job and if you ever need a professional photographer, Cengiz should be your first choice :)
December 31, 2018
Event date: December 21, 2018
Services: Photography
Destination Paris (France)
I had an amazing experience with Cengiz! He's super friendly, fun, realistic but yet still extremely professional. He answered all my questions and ensured all my requests were met. I originally booked for October but I had to reschedule last minute for December. Cengiz worked with me to secure a date before the Christmas holidays. I brought my 7 year old son along for the shoot. We were late for our session but Cengiz still managed to get amazing shots of us. I'm in love with our photos and I would recommend Cengiz 1000 times.
December 24, 2018