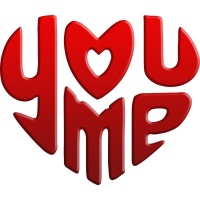 A&I Teaser
This is "A&I Teaser" by YouMe on Vimeo, the home for high quality videos and the people who love them.
Все, что мы делаем, мы делаем с душой. Включая создание видео.

Каждый кадр, сделанный нами, имеет смысл, выражает эмоции, передает уникальность Вашего свадебного дня, Вашу уникальность. Наша команда всегда находится на гребне волны, потому что для нас важно качество, а не количество. Мы самым ненавязчивым образом отражаем те моменты, которые Вы могли даже не заметить. Мы делаем все возможное и невозможное, чтобы создать особенное отражение Вашего самого важного дня.

Доброта и уважительное отношение являются основой нашей работы, поэтому мы с уверенностью можем сказать, что будем взаимодействовать с Вами в той манере, в которой Вы будете чувствовать себя максимально комфортно.

Мы гарантируем, что из незабываемых мгновений мы создадим незабываемый фильм.