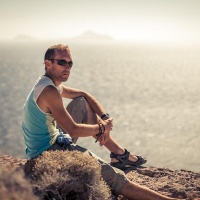 Alexander Hadji is a destination wedding photographer based in Greece and a specialist in the Santorini wedding photography, pre-wedding photoshoots, love story and individual photography.
Thank you. Your review has been sent
Event date: July 25, 2022
Services: Photography
Destination Santorini (Greece)
Pictures Alex took of my surprise proposal are fantastic! We are very pleased! Alex was easy to coordinate with and offered lots of help with picking a fantastic location and helping me keep it a surprise! I have already recommended Alex to a friend of mine that is bringing his wife to Santorini later this year!
August 02, 2022