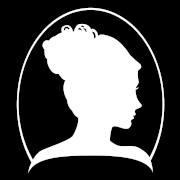 Foto Event is a studio specializing in wedding reportage and portraiture based in Catania. We are a Team of young artists who love photography spontaneous and innovative
Our photography is combination of emotional portraits and wedding reportage: genuine, fun. appassionate.
Scottish Wedding in Destination Sicily
A sunny day in Sicily, an handsome man who steals the heart from a lovely scottish woman; two lovebirds, completely in love with one another. These are the ingredients for this wedding reportage. We are so happy to have been part of it, happy to have been given the opportunity to write their love story. A cheerful, colourful, extraordinary and a special day: the two newlyweds have read their promises and pledged eternal love in front of a vast audience in a ceremony held by the town deputy mayor. Smiles, tears, amazing speeches and lots of love. A wonderful destination wedding in a fabolous location such as Antica Filanda di Capri Leone, near the city of Messina.