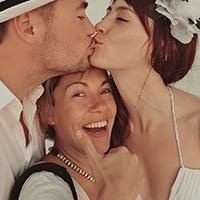 I m destination wedding photographer, Canon ambassador in Europe. insta @purlitas 14 years of wedding photography, more then 600 weddings in 30 different countries. Top-30 best in the world of wedding photography. Love to do romantic, creative photo sessions for couples. Speak english, spanish.
Santorini wedding photographer
Worldwide destination wedding photographer, available at Santorini and other islands in Greece. Other destinations upon request. Representing Canon in Europe as a professional wedding photographer, Canon Explorer. Love to bring my passion for photography into your images.