THL Photography
Photographer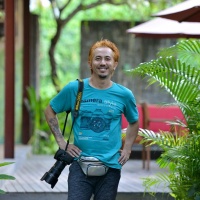 We are professional photographer for wedding, prewedding, couple, honeymoon, maternity, family, etc based in Bali.
Wedding video of Sash & Kate
You are the love of my life today, tomorrow and always. Wedding video of couple Sasha & Kate in Trisna Chapel, Ayana, Bali. Music back ground: Fresh eyes by Andy Gramer and Everywhere by Ida Redig.
The moment start from preparation in bridal room and continue in this beautiful Chapel. Everything was running well, run down was perfect we get the best sunset moment on the wodden bridge of this resort during photo shoot. We capture this moment and than they continue this happy day by enjoy their dinner after ceremony.