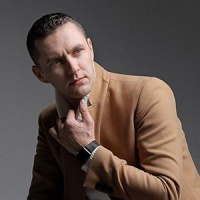 Welcome to my page.
I am a wedding photographer with over 10 years experience. Lately I have been working in Europe most of the time. I shoot in a modern classic style with beautiful light and colour.
Philip and Elizabeth wedding in Italy
A chamber wedding for the gorgeous guys with family and friends close at hand.
The newlyweds asked me to capture the atmosphere without being intrusive or turning their day into a photo shoot. When the photos were ready, I created the guys a photo book in my usual minimalistic style. I will show you the pages of the book in this album.
The style of the wedding is classic and gentle. In a picturesque place steeped in history and love. Birdsong, the sound of a fountain and the smells of delicious food coming from the kitchen. Only the nearest and dearest. All day long everyone is with you. Conversation, laughter and even innocent arguments.