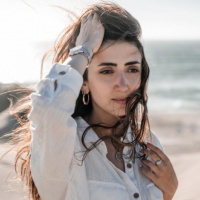 Hello,

I am destination wedding photographer living in Yerevan, Armenia. I am very happy to see you here. By watching my works, you can see how much I am in love with what I am doing. Each couple is special to me and I am very excited to travel to new places, choose best photo session location that means something for you and be able to make your day as beautiful and easy as you dream of.
In the mountains
In October, during a pandemic and a war in Armenia, I filmed the wedding of these wonderful guys from Russia. There were no guests, only them, me and the driver of an old vintage car GAZ-21R "Volga". Since the embassy also did not accept couples for registration, they had to do a ceremony right at the location, which means that again without guests. So trying to film and make small video I also played the role of a guest.
I also wanted to show that in these difficult times I want to move on.....