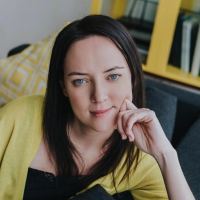 I have been a wedding-, portrait- and event photographer for 7 years. I still love what I do and do what I love.
Edi & Raudo - boho wedding in Estonia
Edi & Rauno had their wedding ceremony in Estonian Orthodox church in Värska. The ceremony was one of a kind. A very unique experience for me.
Another peak of this wedding was the wedding dress. I was just amazing. And made by grooms sister!
To be very honest, the wedding day was very rainy and we decided to take outdoor photos on another day. It was the best decision ever, because we were blessed with an amazing sunset.
Today, they have the cutest baby boy at home and I continue to document their family story with some fresh family photos quite soon.