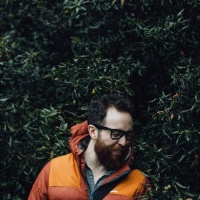 Hi there! My name's Lu and I create intimate, wedding stories in a fine art, moody style for couples on the most special day of their journey together. I'm also addicted to cheese and watching Friends, and wherever your day is, I'll be there with my camera!
Alice & Johnny destination wedding in the Outer Hebrides
A stunning destination wedding in the Outer Hebrides, where friends an family flew from all over the globe for a beach-side celebration. Alice is an dear school friend and I was over the moon when she got in touch about covering her and Johnny's day. Originally to be set in London, plans eventually changed and the Hebrides was chosen!! Because of this they were worried I'd change my mind due to the distance, but there was no way I would have missed this opportunity for the world, and their gorgeous collection speaks for itself!! Such a wonderful day full of location character, laughs, a Lego cake and to top it off - a sunset stroll on the white-sand beach. Epic.