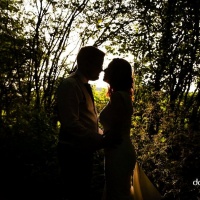 Experienced wedding and portrait photographer of 10 years.

I love a capturing the emotion that people, weddings and events have to offer. A friendly, confident and laid back documentary style overall some more arty poses and shots of the Bride and Groom in there as well.

I use a Canon 5D Mark 4 for high quality photos.

Based 5 minutes from Nottingham East Midlands Airport, England, UK.