Brides & Grooms - Wedding Photography
Photographer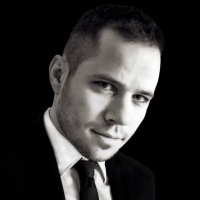 Elegant I Dynamic l Awarded

Pre-Wedding photoshoot start price: 500 Euro

Wedding Photography start price:
1500 Euro

We are available for worldwide! Let's contact us for the details!
Pre-Wedding Photoshoot In Milano
We spent two fantastic days in Italy with a beautiful couple. We paid attention to take pictures at the most crowded venues without any tourists. So we had to planed when we went to these places. It wasn't so hard. :) We arrived before sunrise and there were no one around the Cathedral. But there were some doves... so we used our reflector to made them fly, around the couple. this was one of my favorite picture.
After we continued at marketplace where there was also no disturbing factor. Most of the pictures was made with use of flash for more special effect. I love these session!