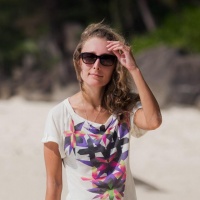 I'm an experienced photographer who works all over the world. Now I accept only bookings for 2020.
Honeymoon in Seychelles
A few poetic honeymoon photos for the beautiful couple in the Seychelles.

By the way, I would like to announce my big trip to Seychelles and Zanzibar in August, September and October. In addition, I can consider filming in Mauritius in September and October at a special price. For details, please e-mail me so that I can respond to you as soon as possible.

Most often I'm shooting weddings, romantic stories, portrait and family. Also I'm always looking for interesting local models and nude models for collaborative creativity.