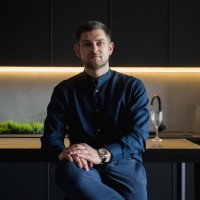 We believe that the ideal frame is based on naturalness, emotions and real feelings.
We always try to capture the smallest details in order to convey the full beauty of the frame.
We shoot everywhere, where we can get
We can speak 5 languages: Ukrainian, English, French, German and Russian.
Wedding trailer | Roman & Alina
Wedding video of Anna and Vadim. Occurred in the autumn of 2018 in France. The whole wedding was very fun and emotional. It is rare to see a bride dancing break dance with her fiance in a wedding dress on her back. The youth was also very fun and so the wedding turned out very cool. The morning passed very reverently in the hotel room with a beautiful view from the balcony. Later we went for a walk in the park and on the green hills. The weather was great for street walks. The wedding banquet began in the afternoon and was right up to the night.
Switzerland
October, 2017