Pier Wedding Photographer
Photographer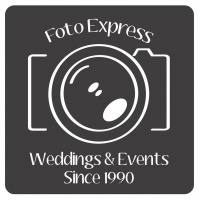 Fotoexpress Ferrara is a studio born in the early 90's with the intention of presenting innovative tools and products that wink, and the goal, the tradition of the great photographers of the past.
Thanks to a continuous focus on the avant-garde in technology and contemporary stylistic choices, spouses who rely on Fotoexpress have the ability to customize their wedding forever.
Spot Video Foto Express 2017
Ecco il nostro nuovissimo spot pubblicitario. Con questo nuovo video abbiamo voluto dare un taglio completamente diverso…molto cinematografico.

Grazie alle riprese dei droni di ultimissima generazione siamo in grado di fornire visioni molto accattivanti della vostra giornata più bella.

Foto e video si congiungono in un connubio di immagini ad effetto racchiuse all'interno di un prodotto innovativo e fresco.

Grazie al nostro staff di creativi ed alla grande professionalità che ci contraddistingue dal 1990.