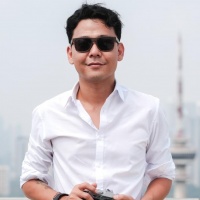 Hi, i'm a professional photographer more than 7 years experience based in bali
Nicholas & Stephanie Pre Wedding video in Bali
Prewedding Video of Nicholas & Stephanie in Bali,

We shot this video in 3 days on 4 different location, Melasti Beach, Tamblingan Lake, Canggu and Tukad Unda.

Each day we start very early in the morning for make up and finish the shoot in the afternoon before sunset time. We choose these beautiful places, because the client want to see and feel the beauty of Bali.

As you can see, Bali is not only have nice beaches and sunset, but have many beautiful lake, frice fields and sunrise


Videographer : Triaji Jati
Drone : Agung Bagus Januraga
Editor : Triaji ...