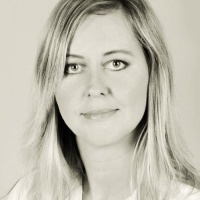 I am wedding destination photographer based in Prague, Czech republic. Serving any country. Looking for couples with interesting elopement destinations worlwide.
Engagement photo session
I photograph Iva and Jacobs engagement session in the beginning of spring. As a location for this session I chose cherry alley. The romantic cherry trees in bloom along with sun shining through them beautifully back lit these two lovers. We have chosen their casual outfits to make the atmosphere in the photos feel as their usual date. Ivas make up was professionally done by makeup artist. It took us about an hour to shoot this session. To edit the images I used LR and PS on my Mac. Iva and Jacob were very happy with the outcome. Love was in the air ...
Czech Republic
April, 2017