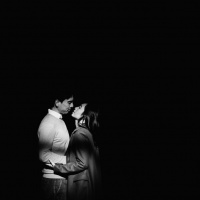 Hi I'm Laura!
Or maybe I should say "hi, I'm a lucky girl" because my work is my greatest passion!
The curiosity ... the desire to know new people and touch them on tiptoe, even just for a moment, in their intimacy ... to move me and be able to freeze emotions order to be able to revive this to infinity ... all this for me means to photograph!
Thank you. Your review has been sent
Event date: July 05, 2018
Services: Photography
Destination Florence (Italy)
Laura was such a wonderful photographer for our engagement shoot. Lance and I were comfortable in front of her camera, and she captured the wonder of Florence while putting us at ease. She knew where to go, how to shoot in the changing morning light, and how to shoot moments that really reflected our love and happiness. I would highly recommend her for your wedding or engagement shoot. She's incredibly friendly, easy to work with, thoughtful about what will look best, and excellent at guiding her subjects. She's a first-rate, first-class photographer.
August 27, 2018