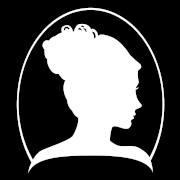 Foto Event is a studio specializing in wedding reportage and portraiture based in Taormina (Catania) and Agrigento in Sicily (Valley of Temple) We are a Team of young artists who love photography spontaneous and innovative
Our photography is combination of emotional portraits and wedding reportage: genuine, fun. appassionate.
Beach Wedding in Sicily
Suggestive beach wedding ceremony for Jess e Simon from Australia to Sicily
From Perth, Australia to Belfast, Northern Ireland. Thousands of miles aren't enough to stop this lovely couple. This is the story of Jessi who meet Simon and together they decided to follow their dream in the gorgeous sicilian city of Capo d'Orlando.

This is the Sicily of the ancestors, rich in history, such as the one of the great-grandfather of the bride to be who leave his own country to search for fortune in Australia. Maybe, or maybe not, the stories of the beauty of the island and the marvels within, handed down from generations to generation to tie the bride to our Sicily so much to want to get married here - one day.

And that day arrived, in September. A day full of sun and wind, which acted as a stage in the beautiful location of Lido del Sole; an intimate ceremony on the beach, the roaring of the sea as soundtrack to their wovs.