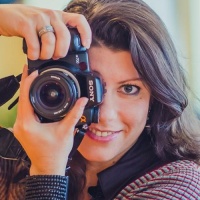 Getting married in Tuscany is a unique experience and I am here to help you to keep the memories forever. During your Big Day I will photograph your smiles, your kisses, your hugs… But not just that! I'll be your personal stylist, your translator if needed, a calm presence in the background during emotional moments or a creative mind to realize new concepts, using the beautiful scenery of Tuscany.
Thank you. Your review has been sent
Event date: May 19, 2019
Services: Photography
Destination Italy
I can't say enough to praise the quality photographs created by our photographer in Florence, Eva!
October 14, 2019