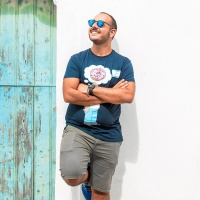 Hello! I'm Andrea Gallucci, a wedding & portrait photographer based on the amazing Amalfi Coast. I live in Ravello, one of the most famous wedding & honeymoon location in the world.
I'm specialized in Wedding Reportage, Honeymoon Photoshooting, Surprise Proposal Photos, Engagement Shooting, Family Portait and Maternity photo.
LGTB Wedding in Barcelona
LGTB Wedding in Barcelona.

I'm a Professional Destination Wedding Photographer Amalfi Coast. I'm based in Ravello on the Amalfi Coast, but available for travel every where in the world.

For me a Wedding day is an amazing and unique day, an unforgettable celebration of true love story.

Here you can find my latest works, every wedding is different, unique, unforgettable.

A single frame is hidden a story, an instant, a story of a day that will be unforgettable, indelible in your heart, and with my photos you can relive it forever.