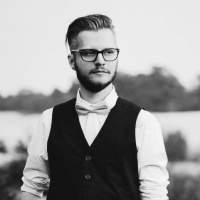 Click. A five letter word used to describe the sound a camera makes when taking a picture. But also: a word to describe the chemistry that occurs when people have an instant connection.

Whatever definition you use, both are of great importance. A click between two people can become love, a click from my camera can become a memory that lasts forever.
Colorful Indian Wedding
Destination Wedding Photography India - Kerala

Ater hearing a lot about India, I finally was able to experience the country and culture by myself last November. What a stunning place to visit! I had the honor of capturing this amazing wedding in the fascinating country of India, which in many ways is the opposite of the country I live in. It's big, it's crowded, it's unorganized, but it makes you feel alive.

I love the vibrant colors, the music and the liveliness of the people, and I'd love to join you in your journey to this amazing country.