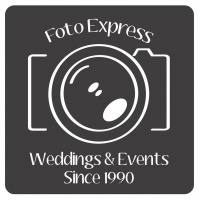 Fotoexpress Ferrara is a studio born in the early 90's with the intention of presenting innovative tools and products that wink, and the goal, the tradition of the great photographers of the past.
Thanks to a continuous focus on the avant-garde in technology and contemporary stylistic choices, spouses who rely on Fotoexpress have the ability to customize their wedding forever.
Sara e Marco wedding in Venice
Sara and Marco

The couple chose to celebrate their love plowing the waters aboard a Venetian Galleon allowing guests to enjoy the magic of one of the most beautiful cities in the world.

We were overelmed by the amazing view and the incredible location: it was like a storytale being on this Galleon and seeing this young people to promise eternal love to each orther.

At the end of the day, we arrived in front of Piazza San Marco and we could listen to live music thanks to the saxofinst while the couple cut their wedding cake.