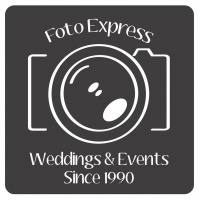 Fotoexpress Ferrara is a studio born in the early 90's with the intention of presenting innovative tools and products that wink, and the goal, the tradition of the great photographers of the past.
Thanks to a continuous focus on the avant-garde in technology and contemporary stylistic choices, spouses who rely on Fotoexpress have the ability to customize their wedding forever.
Beatrice e Michele
After the wedding on Sunday, we create a romantic shooting (trash the dress) in the beautiful city of Venice, between the little streets and the canals and in the colorful island of Burano.

Venice does not need any introduction: it is one of the most visited city by photographers from all over the world and has been chosen by many many couples as a precious and romantic setting for weddings and wedding photography services.

However, if you are thinking about the photos of your wedding, as a photographer I can tell you that Venice is too often immortalized in a banal way, imprisoned in "postcard" views.

Venice is a place that gives its best shots only to the wedding photographer who has studied in advance the particularities of light, very different in the various seasons of the year, which from time to time can make this or that detail magic, whilst if captured at the wrong moment, would appear flat, unexciting.