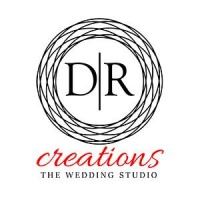 We are Dinesh & Ruwi Wanigarathna, a fun loving, photo crazy husband and wife photography team that specialises in capturing romantic weddings as they unfold. We also love to photograph fashion, families, commercial work, events and simply anything that fits us in our artistic passion.

We are currently based in Colombo, Sri Lanka. We cover weddings all over the world.
Destination Wedding of Carolina & Gunnar in Naples
Late September weddings in Capri are known to be a mix of both harsh sunlight and cold wind. Carolina & Gunnar's big day was no exception. It was a bright late summer day for a beautiful Capri wedding.

Carolina from Sweden and Gunnar from Norway, exchanges their vows at the foot of the famous Capri Faro (Lighthouse) overlooking the Tyrrhenian Sea set off by an amazing sunset and gathered by their friends and family from all over the world. This would definitely be one of our favourite venues so far.

Gorgeous bride, Carolina from Sweden along with her bridesmaids had their bridal preparations, MUA & hair styling done at "L'Eremo di Lisa" in Capri. While the groom Gunnar from Norway decided to get dressed up at the 5-star Boutique Hotel – Villa Marina, Capri.

The wedding ceremony of Carolina & Gunnar was held at the foot of the Capri Faro at the edge of the sunset pier. They were joined by their friends and family from Norway, Sweden, USA, London & few other parts of the world.