Chatsatourian
Photographer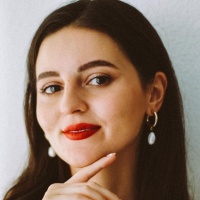 Hi! My name is Anastasia Chatsatourian. Μy goal is to make you feel confident on photos even if it's your first time! I found my best way to create + connect with this world through photography! There is nothing I love more than people + capturing their moments. Let's work together!
Shooting for sandals brand
In this project we worked on creating high quality photos and videos for catalog and social media of a Greek Handmade Sandals Brand.
We had a great teamwork with model, make up artist, stylist and the client of course.
Made a good preparation before the shooting by gathering all the needed props, agreed on the outfit and the general aesthetic of the brand image after.
It came out natural, colorful and fresh!
For me communication at all levels of the photoshoot is very important and it's 80% of the success.