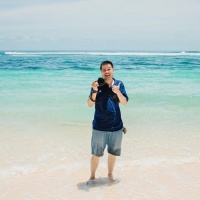 Photographer based in Bali, Indonesia.
"Photography is not always expensive but it will give you unforgettable memories"
Photo Sessions end 2019-2020 in Bali
Photo sessions collection with gorgeous and awesome clients from end 2019 until January 2020.
We have a lot of fun during the photo session, from personal, couple until family photo session.
Our preparation is not like a complicated meeting but it was just a simple one, meet > choose > agreement > deal for the photo session date.
Style of clothes is not always using formal clothes or wedding dress, usually they just want to use casual clothes.
After photo session, i will edit the photos and deliver their photos within 24 hours.