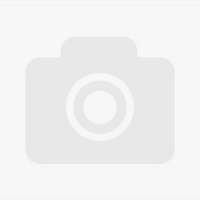 We provide high-quality corporate, real estate, wedding and event videography / photography services in Miami, throughout US and around the World.
ZionProduction's in-house team will manage the entire production process, support and advise you from concept through to completion.
Venice wedding video
Venice, with its winding canals and ancient bridges, is the most romantic place in the world for a wedding. The serenity, the sense of history, the unusual surroundings, all create a romantic atmosphere just made for a special occasion.
Venice's geographic isolation first kept it remote and safe, and now keeps it unchanged and mystical. Even though most visitors have knowledge of Venice, through movies and photographs, the reality is unexpected and takes one's breath away. Dream-like, fantastic Venice seduces millions of visitors every year! Venice is a tourist's heaven. A romantic wedding and honeymoon in the area will be unforgettable. The hotels along the "strip" afford the best panoramic views of the lagoon. In the Veneto region, there are other important towns such as Verona, the home of Romeo and Juliette. If your tastes lean toward the more cultural pleasures of life, you can enjoy the world-renowned opera in Verona. The Arena which seats 25.000, is the third largest amphitheatre in existence, and probably the best preserved.