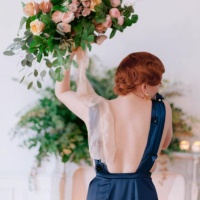 Welcome! I'm Gabriella I approach photography with a romantic, timeless sensibility. My imagery is understated yet evocative, resulting from clear and polished creative direction that elicits light-filled portraits.

I propose an experience with a personal and intimate approach. Combining documentary and refined style by capturing honest light-filled images.
Engagement photoshoot in the Desert of Dubai
The wedding season is in full preparation. It may be that you are currently planning your wedding in Dubai. In this article, I share a photoshoot in the Dubai desert. If you are looking for original and different photos for your wedding in Dubai then the choice of a photoshoot in the desert will be for you a very beautiful experience and a very good memory.

The Lahabab desert is located about 100 km from Dubai.

We can create heirloom memories together. Share a little bit of your vision and expetation with me.