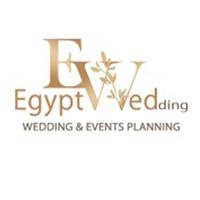 If you have own interesting ideas we will be happy to do it real on an ancient and mystical land "Egypt".
Best regard, your wedding coordinator Svetlana Aied.
Thank you. Your review has been sent
Event date: May 30, 2021
Services: Photography
Destination Egypt
I feel very lucky to have had Svetlana as our photographer on the day of our proposal. I became aware of Svetlana here on WedGo a few months before the big day. We communicated over WhatsApp in the weeks prior, in order to arrange all the details of our photos. I found Svetlana to be an excellent communicator and she was always willing to go above and beyond in making sure that we could realize all my ideas for the day of the proposal and photos. She came a very long way from Hurghada all the way to Luxor and joined us at the perfect time to depart for our sunrise hot air balloon flight over Luxor. The quality of the final photos and edits were far beyond my expectations. I am extremely happy with her work and would not hesitate to recommend her to anyone needing photos for a special day in Egypt. Thank you so much Svetlana. It was a pleasure meeting you and having you capture this special moment in our lives.
July 11, 2021