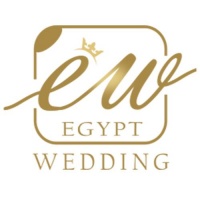 If you have own interesting ideas we will be happy to do it real on an ancient and mystical land "Egypt".
Best regard, your wedding coordinator "EgyptWed".
Luxury wedding abroad in Egypt, Red Sea, Hurghada.
The ceremony will take place in the elite Sahl Hasheesh resort, where All buildings in it was planned on Arab and oriental as well as ancient Pharaonic style. It combines the well-being of the present with the antiquity of ancient ages. A wedding car decorated with flowers will be waiting for you outside the hotel. It will take you to the ceremony location on the beach. The wedding planner will be welcomed you and will invite the bride to go to the decorated arch with flower sand a decorated table with suitable decoration for the surrounding atmosphere of your party. The groom should wait close to the arch and progress gradually with saying lovely words for his bride and each step be accompanied by throwing a group of roses to the bride and a beautiful music. Then your amazing ceremony will start. You and your bride will poured the colored sand into a decorated bottle as a symbol of eternal engagement together.