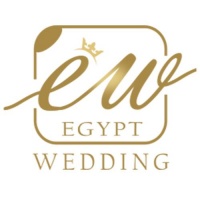 If you have own interesting ideas we will be happy to do it real on an ancient and mystical land "Egypt".
Best regard, your wedding coordinator "EgyptWed".
Wedding abroad in Egypt, "Grand Marine" on a yacht Red Sea, Hurghada, Giftun island.
Grand Marine is a wonderful magical journey and an integrated wedding in Egypt which is the best alternative to the classical celebration in a restaurant. The turquoise sea waves, yellow island sand and a great yacht, All this will make your wedding as a truly romantic fairy tale. A decorated car with flowers will transport you from your hotel to marina. A decorated yacht with flowers and appropriate marine decoration for your ceremony will waiting for you. Upon your arrival the yacht will depart from marina for about 30 minutes in beautiful seawater. Meanwhile a light breakfast with hot drinks will presented to you. Then The yacht is anchored in a quiet and romantic location near the island. Our professional photographer will be with you all the day to take some beautiful pictures on the yacht and island. The wedding begins in a funny and romantic atmosphere that creates a pleasant mood. With accompanying music, the wedding planner will invite you to the second floor of the yacht.