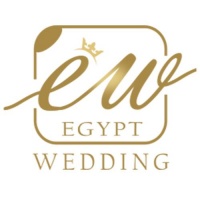 If you have own interesting ideas we will be happy to do it real on an ancient and mystical land "Egypt".
Best regard, your wedding coordinator "EgyptWed".
"Pearl Island" Wedding ceremony on an island in Egypt, Red Sea, Hurghada.
Pearl Island's charming wedding ceremony is a romantic love story in a charming beach with clear waves like crystal. you will have the opportunity to see an old legend and become part of it and you will live the rituals of ancient sailors. Myths say that the mermaids chose this island, because the sailors had left pearls on it as a gift for the deep-sea inhabitants. Therefore, every night the mermaids come to the island in order to collect the pearls left by the sailors. So according to myths, if a sailor has left pearls on the island, and one of Mermaids has found it, he will find his life partner and marries her to be a happy family. An air-conditioned car decorated with flowers will be waiting for you outside the hotel. It will take you to the marina and start sailing in the fabulous seawater. Our professional photographer will take some photos to you on the yacht. Where we go ahead to the magnificent Pearl Island.