Brides & Grooms - Wedding Photography
Photographer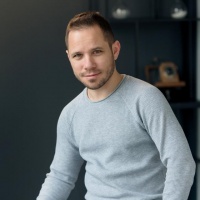 Elegant I Dynamic l Awarded

Pre-Wedding photoshoot start price: 450 Euro

Wedding Photography start price:
1800 Euro

We are available for worldwide! Let's contact us for the details!
Pre-Wedding photoshoot in Budapest
These two are absolutely fantastic! They came from USA.
The photo session was taken afternoon and in the city lights of Budapest.
First we started in front of the beautiful Basilica on the street at the afternoon.
There were a lots of people around us, so we had to wait some great pictures, but fortunately we had much time! After we went to a nice point of view of the city to the Buda Castle when we could see the Danube with the Chain Bridge. We love this session with the beautiful colors of lights.