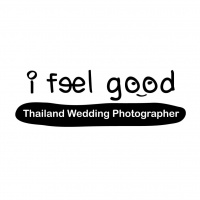 Every time I click the shutter, it's meaningful in every shot from my thinking and good feeling.
Larn Island (Pattaya) honeymoon photoshoot
We go to take photo at Larn Island (Or Thai people call "Koh Larn"). This Island is near Pattaya about 20 mins by speed boat.
Larn Lsland is very beautiful place with great sunset, hills, grass field, and nice beach.
When we go there, we rent motorcycle to each place on Island. It's very fun experience and memorable.
This couple is from Lithuania, they've just get married from their country and this is Honeymoon trip. They want to get great memorable for Honeymoon in Thailand.

This location is 1 of beautiful near Pattaya, we suggest for photo shoot.