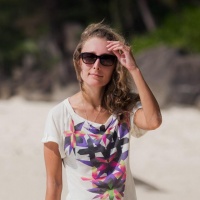 Available for booking in Zanzibar in February 2020 without transportation costs. Insta: evvakorn
Honeymoon in Seychelles
At that moment, when Anna sent me a request for the shooting, I had no plans to fly to the Seychelles, because the purpose of my trip was only Zanzibar. However, these two directions are quite close, so I decided not to deny myself the pleasure to visit this tropical paradise again.
So if you send me a request for shooting in advance, I am always looking for an opportunity to adjust my trip plan for you. Be free to write to me at any time and we will find the best option.

Tropical Islands - booking available only from 2020. In Europe, there are free dates from November of this year.