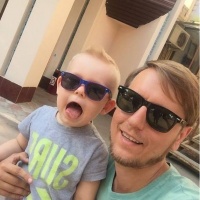 Hi guys! I am a videographer, I like to travel and shoot videos. I also love photography very much, and if given the opportunity to shoot in a picturesque place, I'm happy to do it!
Video Love story A&T Tibumana waterfall. Bali
Love story of Artur & Tatiana. While filming, we visited one of the most elegant waterfalls in Bali and watched the sunset on Kuta beach. Arriving early in the morning to the waterfall, you will not meet a crowd of tourists, you can enjoy the beauty of the nature of Bali. You can walk along the rice terraces while the morning mist covers them. after the morning shoot, the guys and I decided to meet again in Kuta to surf. That day was so cool sunset that we decided to shoot a little more on the coast. Good thing I had the camera with me.
Indonesia
February , 2020