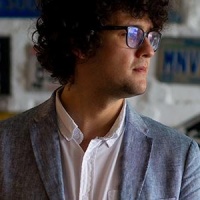 AMDragan appeared in time as something very personal to us, Marius – "that big haired photographer" and Andra – "that cute and popular photographer on Facebook". We love to have happy brides and relaxed grooms that admit that "I didn't knew it's so funny to pose". Our style of photography is full of color and joy, exactly what we want to give from the most beautiful day of each couple.
Veronika & Youngik
I like to say that I not only shoot a wedding, but I create an unforgivable experience that will help me get all the best results. I create a story in which the bride and groom are the stars and I let them be free, so that my photos will show their pure emotions and feelings.

Veronika & Youngik had an international wedding... a Latvian bride and a South Korean groom, raised in US, had their wedding in San Francisco. A small number of guests in a beautiful venue in Napa Valley. They have put all their soul in this wedding and you can see that by the happiness on their faces.
United States
September, 2016