Alicia Nacenta Photography
Photographer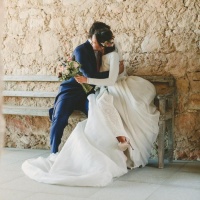 Available worldwide.
Natural photography.
Searching always for the best moments and light.
Emotions to be captured!
Indian Real Wedding
This was a 2 days Real Indian wedding in Mumbai.
It happened last year and it was one of the most beautiful and interesting experiences I ever had as a wedding photographer. Not only for flying to India (that was also amazing) but for all the different cultural situations you can live and for working in a total different environment and country. Lots of rituals, emotions, love and faces of joy is the best resume I can make of what we saw and experienced in that lovely wedding. Thank you P&V for letting us be part of it.