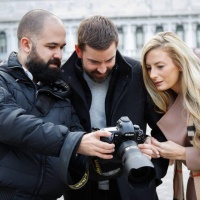 Wedding Photo Shooting in New York City
In March 2017 I had the pleasure of being able to make my first international wedding photo shoot in one of the most beautiful cities in the world: New York.
The couple, Emily and Alan, I had met them the year before, during an engagement photo shoot made in my Venice.
The wedding photo shoot was performed at Round Hill, just a few miles from Manhattan, while the couple photos were taken between Central Park and the Brooklyn Bridge, in an entirely new atmosphere, as the day before had snowed in city.
United States
March, 2017