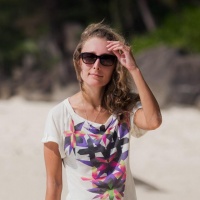 I'm an experienced photographer who works all over the world. The next trip is planned for Mauritius during the period from 1th to 15 of December.
Official wedding Ceremony in the Seychelles
The couple chose the north of the Mahe island and we visited three beautiful locations nearby. On this day there was an unusually high tide, however we coped with this.