Duwi Mertiana
Photographer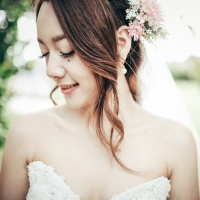 BPSO is a wedding destination photographer based in Bali devoted to handle international wedding and pre wedding photography.
Nidhal & Hitaru Wedding at Ayana, Jimbaran
Nidhal & Hikaru (not real name) is a couple from different country. Nidhal is an Indian and Hikaru is from Japan. They met in Japan when Nidhal moved there for work. Having relationship for few years, they decided to get married in Bali with just some close family.

When they contacted me first time, I thought it would be so much fun to photograph a wedding of couple from different race. The venue was in Ayana Resort Jimbaran, one of the most popular beach resort to have a wedding in Bali. Here are some results...